Situated in the Chablais region, the village perched at the summit of the Aulps valley together with its little sister Avoriaz are an integral part of the skiable domain of "Les Portes du Soleil". The community with its two resorts of Morzine 1000 and Avoriaz 1800 count a little more than 3.000 inhabitants for 4150 hectares and spreads our over several hamlets from 960 metres (centre) to 2466 metres (Hauts Forts summit).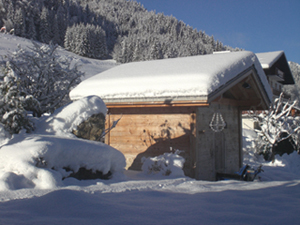 It was at the beginning of the 20th century that Morzine had already started a tourist and sporting activity. In 1934 the opening of the ski lift Pléney, the third in France gave new growth to the resort. The opening of the ski lift Nyon in 1959 accelerated the development.
Jean Vuarnet, the Olympic ski champion of the 1960 Squaw valley games, came back to Morzine with the idea of opening new skiing areas on the Avoréaz plain. The first slopes connecting Switzerland by ski were opened in the winter of 1963 and the resort really started to take shape.
Today Morzine-Avoriaz is a community with two faces; that of the traditional historical past and the other more modern and audacious, conceived for and around winter sports.